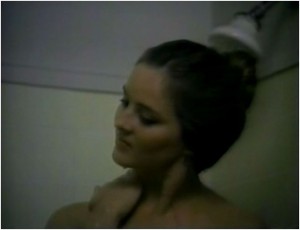 Soap Operas and horror movies have a lot more in common than one would think. Both have rabid and loyal fanbases, chock-full of completists who either have to see every movie or every episode of their favorite genre. As we all know, many actors such as Eileen Davidson (House on Sorority Row, Young and the Restless) and Kelli Maroney (Zero Boys, Ryan's Hope) made names for themselves in both the soap and horror world. And did you know that Richard Backus, the star of Deathdream was also a writer for As the World Turns, One Life to Live and Days of Our Lives? Or that Robert Guza who wrote Curtains and Prom Night is also a stalwart daytime screenwriting vet?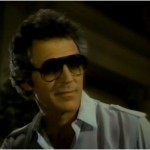 And lest we forget to mention that both horror and daytime TV have been known to have their fair share of violence and melodrama! I was just thinking this the other day, right before I heard they had cancelled my "story," One Life to Live. Of course my world was shaken, but I was also reminded of Fantasies and its wonderful mixture of soapy goodness inside the slasher blueprint.
Suzanne Pleshette plays Carla Webber, the gravelly voiced, sarcastic creator of a nightly primetime soap called Middleton, USA. Inspired by the own melodrama of her divorce, the series takes Carla from repressed housewife to network tycoon in just a couple of years (much to the chagrin of her ex). She's one of those superwomen characters who seem unstoppable… until someone starts picking off her cast members one by one.
Fantasies aired on ABC in 1982 and I remember staying up late to catch it. Anybody who watched love in the afternoon during this era will recognize many daytime faces, such as Robin Mattson, Stuart Damon, Peter Bergman and the hunky Robert S. Woods, and this film does a nice job of paying as much homage to the then-popular serial soaps as it does to the newly popular slasher subgenre.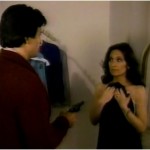 Of course, this is made for TV, so it might be a bit tame for some gorehounds, but the beloved cast does meet some rather brutal ends. As with many TV films, the kills are spaced farther apart and the film spends a good portion of time concentrating on the police procedurals, but mostly the detective (played by Barry Newman) flirts with Carla, and those scenes are clever and playful and only add to the fun of Fantasies.
I don't know why Fantasies has remained in obscurity. Being the huge TV movie nut I am I can say this is definitely one of the best entries of the 80s. It follows the slasher blueprint almost perfectly, with lots of killer POV shots and the masked marauder even strikes a discordant hum while stalking his prey. The big reveal at the end seems almost like an afterthought, as the killer seems like a rather random choice. But the actual end-end is extremely clever and plays up the genre-within-a-genre-within-a-film-within-a-film, giving a big wink to the audience. While I love my horror films, I love my soaps just as much, and perhaps Suzanne Pleshette even more, so Fantasies was kind of an Amanda By Night fantasy. I know, all my daydreams are TV-14!